Welcome to the CAR-TCR Summit Europe!
As the physical world has returned to normal and everyone is excited to network in person, join us in London this February with those trailblazing the next wave of CAR and TCR based approaches across next-generation platform design, clinical development, and manufacturing processes.
Take advantage of cutting-edge innovation from global biopharma leaders in cell armouring, combination approaches and multiplexing gene engineering to improve cell durability and trafficking across allogeneic and solid tumour indications, and leave understanding the technical strategies to build automated, closed-system manufacturing processes to ensure vein to vein time is less than a week.
With 50+ expert speakers sharing exciting data and over 250 experts in attendance, this meeting is your go-to to comprehensively assess the emerging improvements of CAR and TCR based therapies. 
View the 2023 Agenda Now:
 View the speaker faculty, full agenda details, partners and partnership opportunities, and how to access the best possible rates - all in one handy guide.
President & Chief Executive Officer
Enara Bio
Chief Executive Officer
Orgenesis
Co-Founder & Chief Scientific Officer
Arsenal Bio
Vice President, Quality, Commercial Manufacturing
Kite Pharma: A Gilead Company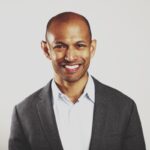 Chief Scientific Officer
Cabaletta Bio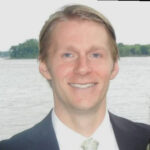 Staff Fellow, Division of Cellular & Gene Therapies, CBER
FDA

"The CAR-TCR Summit Europe is always a highlight for me. It is the meeting that really takes a long hard look at the future of our space and brings the worlds CAR/TCR leaders together in one place to learn, educate and collaborate."
Sven Kili, Chief Executive Officer, Antion Biosciences
Team Discounts Available:
3 Passes - 10% Discount
4 Passes - 15% Discount
5+ Passes - 20% Discount

"As the field matures and diversifies from technology base standpoint, I am very excited about this summit as it showcases next generation treatment modalities."
Adrian Bot, Chief Scientific Officer & Executive Vice President of R&D, Capstan Therapeutics